Tudor Grigorean
Lawyer
"Some people dream of success while others wake up and work hard at it."
Tudor Grigorean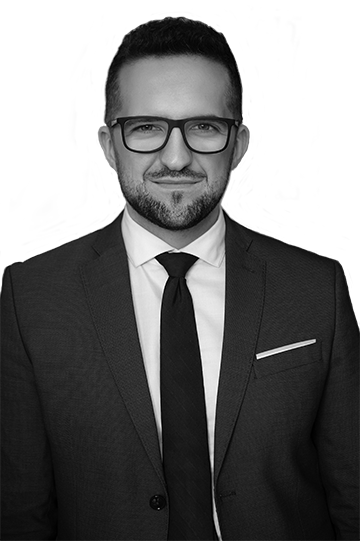 is a graduate of the Faculty of Law – University of Bucharest, and in 2015 he has awarded a master's degree by the same faculty in International Commercial Arbitration.
In civil law, he provides legal assistance and representation services in disputes arising out of or in connection with the conclusion, execution or termination of contracts, but also in matters related to property law. Moreover, he offers legal advice for contract negotiation and conclusion, and he provides contract drafting services.
In commercial law, he provides legal assistance and representation in debt recovery matters, foreclosure and commercial arbitration. Furthermore, his practice areas also include procedures that are carried out at the Trade Register, providing legal advice and drafting services for company incorporation documents, amendment of company documents, or company deregistration.
In criminal law, he assists and represents clients during the criminal prosecution phase and during the criminal trial.