Mihaela Cristea
Lawyer
"You are what you do, not what you say you'll do."
With a solid background in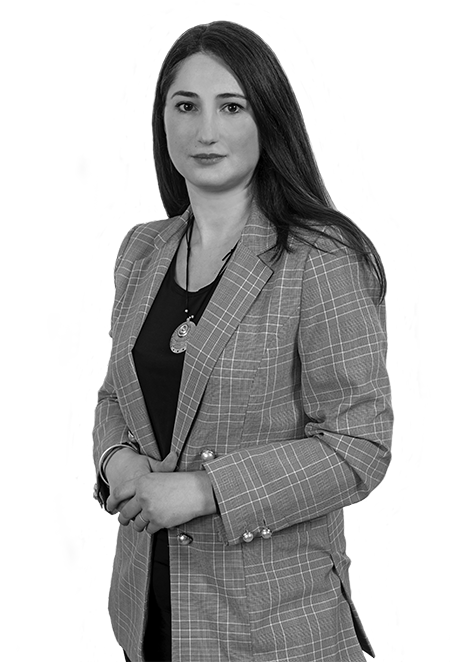 European and national business law, Mihaela Cristea offers legal advice and representation in civil law, consumer protection law, labour law, industrial & intellectual property
but also in administrative law.
In matters related to disputes between professionals, especially in IT, medical services and delivery of private services, her practice focuses are the following:
recovery of debts resulted from contracts concluded with local public authorities based on the special procedures that regulate default summons and small value claims
assisting clients before the forced execution authorities and representing clients in disputes related to appeals against enforcements submitted based on article 2 of Government Ordinance no. 22/2002
debt recovery through European payment orders and enforcement of court decisions
assisting clients in disputes related to the cancellation of service delivery agreements
contract drafting: service delivery, service supply, purchase/sale of goodwill, bailment agreement and lease
In civil law, her practice focuses are publication of property sales / purchases, tort liability and compulsory purchases / sales and assists and represents clients in disputes related to:
requests for amendment of land registers
challenges in court of resolutions to dispossess of private property for the benefit of public interest and recovery of material damages caused by dispossession
repair of prejudice caused by the parties of an agreement subject to civil contractual liability
protection and establishment of private ownership and dismemberment of ownership: easement rights, superficies, right of enjoyment
Moreover, she offers legal advice and represents clients in matters related to intellectual property tight, represents clients in disputes related to the acknowledgement, guarantee and capitalization of copyrights and other related rights, at a national and international level, adoption of temporary measures in matters of intellectual property rights. Assists clients before the State Office for Inventions and Trademarks for the registration of industrial property rights regarding marks and invention patents.
In labour law:
offers legal advice for the execution and amendment of employment agreements, collective bargaining agreements, Internal Rules and regular employee evaluations
assists and represents clients in disputes related to the nullity of non-disclosure, mobility and non-competition clauses and to patrimonial liability resulted from such nullity
She has managed to build a fine reputation based on determination, dedication and perfectionism and to maintain it by not losing any of the cases of her clients.