Luiza Iuliana Budușan
Founder & Managing Partner
"I love this profession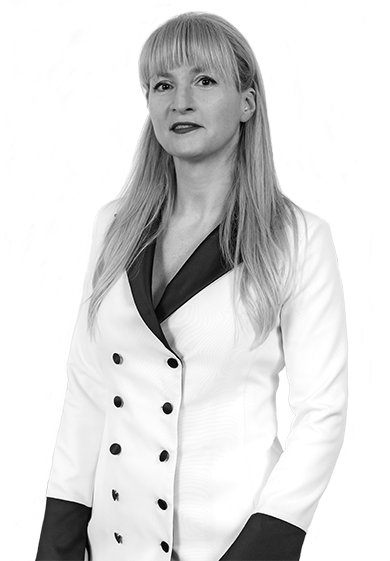 and everything about it, even if sometimes we had to take the bad with the good. I am glad to know that we have grown all these years, that we have succeeded in everything and that we have managed to form a strong team, eager to accomplish great things and always ready to move forward. "
Luiza Iuliana Buduşan is an attorney and member of the Cluj Law Bar from 1997. In 2006, 2010, 2014 and 2018 her colleagues from the Bar offered her a vote of confidence and elected her to be one of the 13 counsellors of the Cluj Bar.
Her 23 years of experience in the legal field are an asset of this law firm (member of the European Network) , Luiza Buduşan being also involved in managing the business and coordinating the team of lawyers. Qualities such as intuitive understanding and orientation toward efficiency have helped her built up a remarkable reputation.
She successfully offers legal assistance to famous clients – companies from various fields of activity – both in court and during negotiations of major contracts.
Her areas of expertise are legal advice in commercial law, debt recovery and insolvency, disputes related to these matters, transaction closing, as well as the protection of all her clients' interests in contentious-administrative matters.